Pizzas
Dough made fresh daily! Roc-A-Fellas Features New York Style Hand Tossed Thin Crust Pizza.  All of Our Pizzas are Cut into 8 Slices or More & Squares Upon Request. Choose from specialty house pies or build you own pizza pie.
Build Your Own Pizza
Toppings
Pepperoni, Italian Sausage, Beef, Bacon, Chicken, Ham, Green Peppers, Mushrooms, Red Onions, Spinach, Tomatoes, Black Olives, Green Olives, Kalamata Olives, Banana Peppers, Pappadews, Jalapeño Peppers, Pineapple, Anchovies, Cheddar, Provolone, Parmesan, Ricotta, Romano, Feta and Oregano
Pizza Pies Sizes
Pizza by the Slice Sold Daily for Dine-In or Carry-Out Only. Slices are Available on a First Come-First Serve Basis.
Personal Pizza 9" Up to three toppings.
Large 14"
X-large 16"
Traditional 18"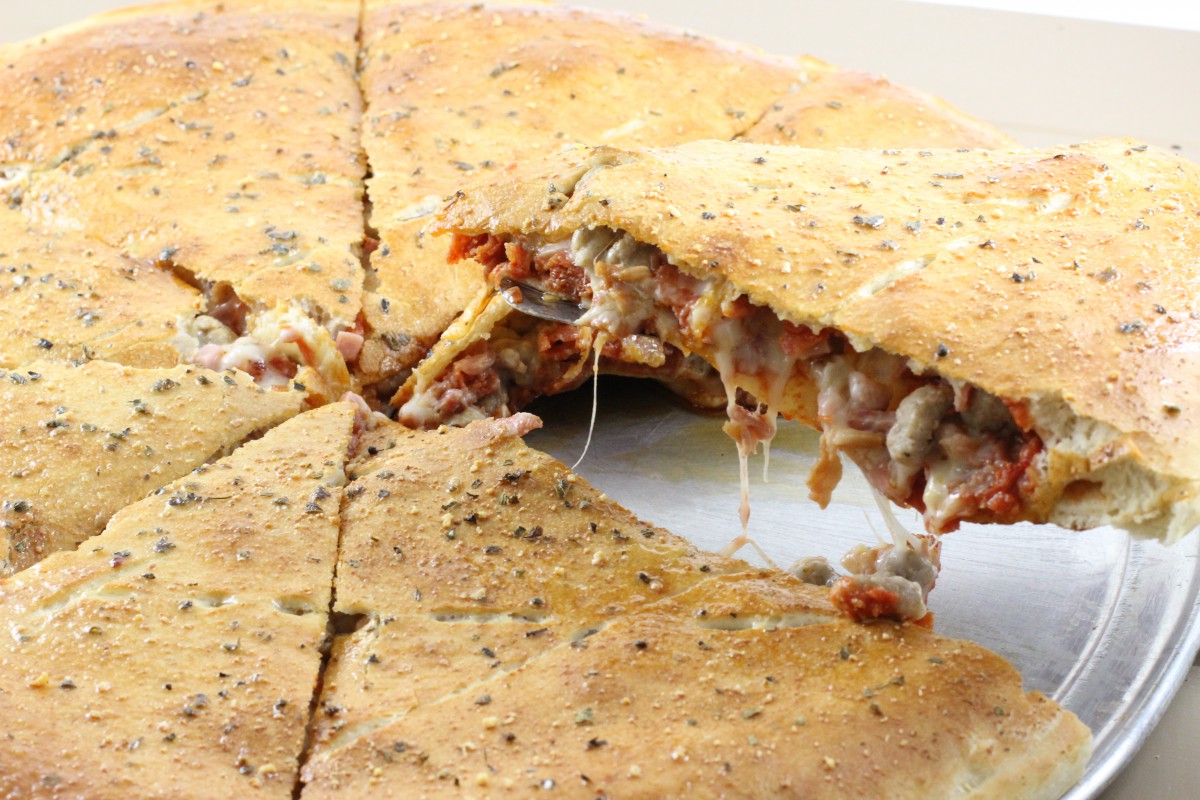 Bronx Bomber
18" of Pepperoni, Sausage, Ham, Bacon, Pizza Sauce & Mozzarella Cheese Stuffed Between 2 Crusts. Each Slice Weighing Nearly 1 Lb
The Bomber Challenge
100% OFF!! 2 PEOPLE2 DRINKS 1 HALFHOUR IF YOU BEAT THE BOMBER, WIN A FREE SHIRT & THE PIZZA IS ON US!
Please Call Ahead 513-769-3128. Give us 1 Hour Notice.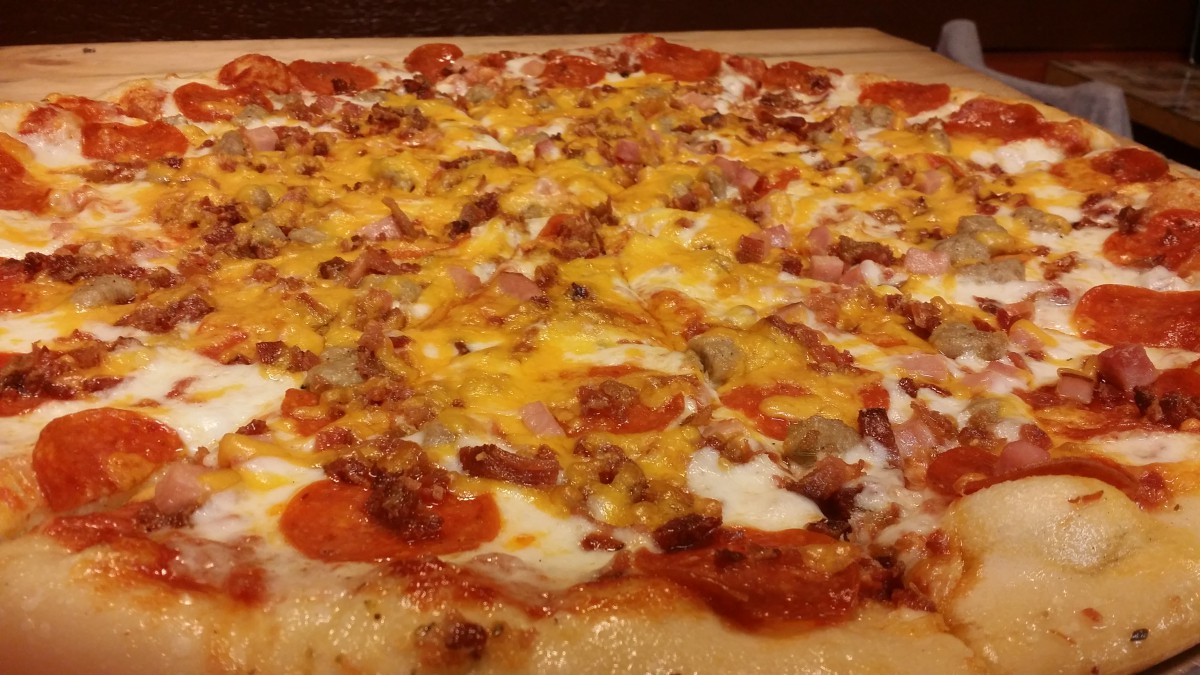 Five Boroughs
Pepperoni, Sausage, Ham, Bacon & Cheddar Cheese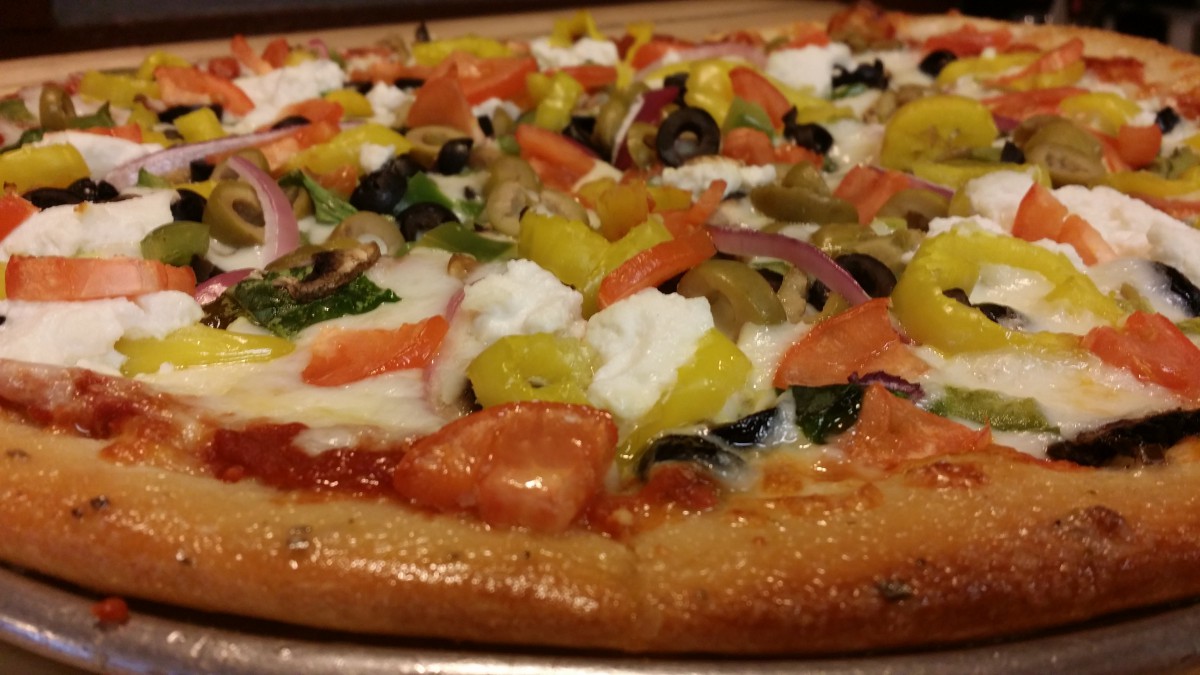 Veggie
Spinach, Mushrooms, Tomatoes, Banana & Green Peppers, Black & Green Olives, Onions & Ricotta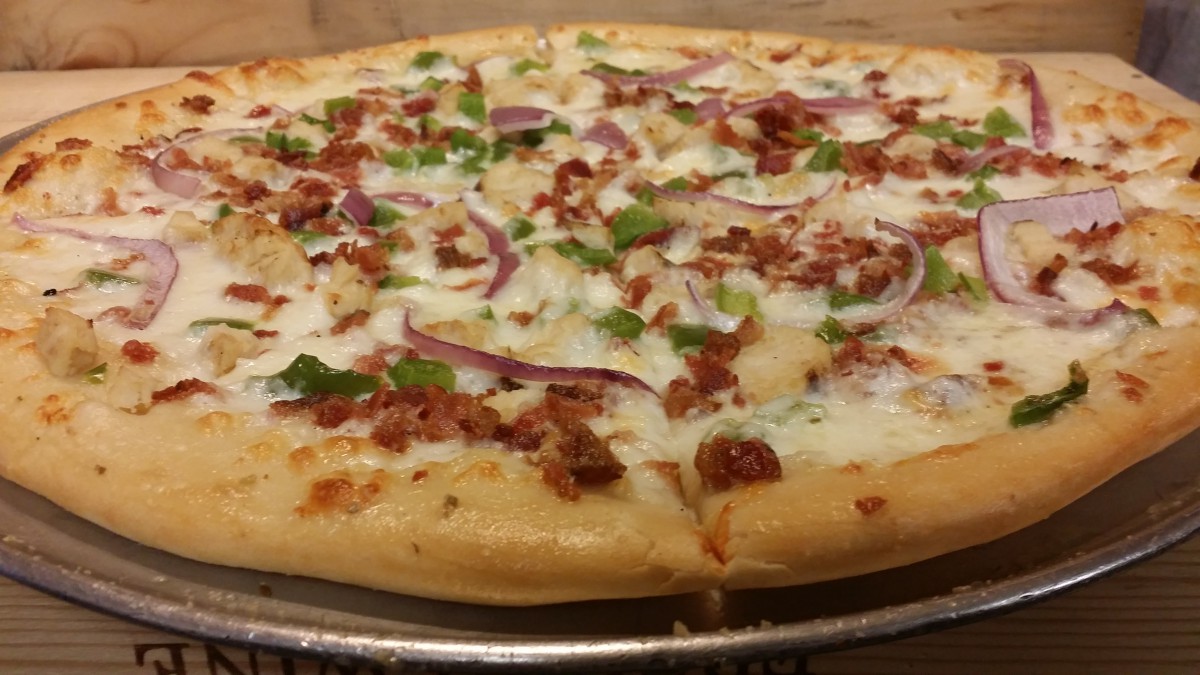 Chicken Bacon Ranch
Chicken, Bacon, Green Peppers, Onions & Ranch
Bacon Mac N' Cheese
Mozzarella, Cheddar, Parmesan, Ricotta, Romano Cheese, Elbow Macaroni & Bacon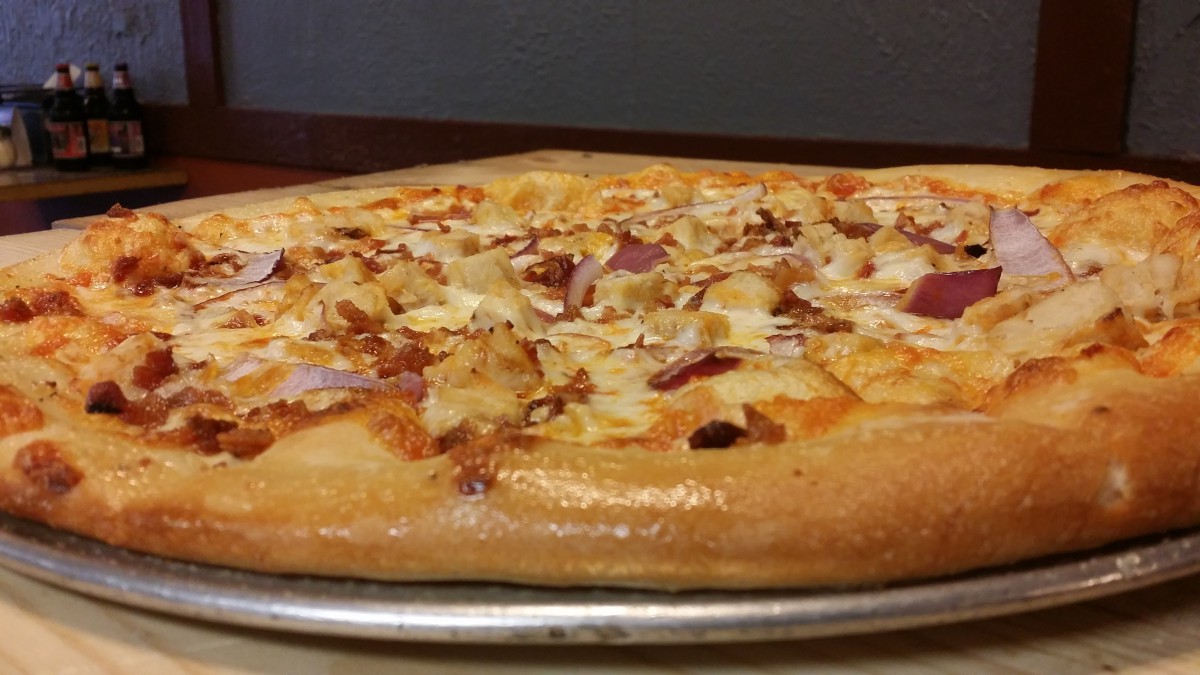 Buffalo Chicken
Chicken, Provolone, Onions, Bacon & Buffalo Sauce
Sweet Red Chili Chicken
Chicken, Onions, Bacon, Ricotta, Peppadews, Sweet Red Chili Sauce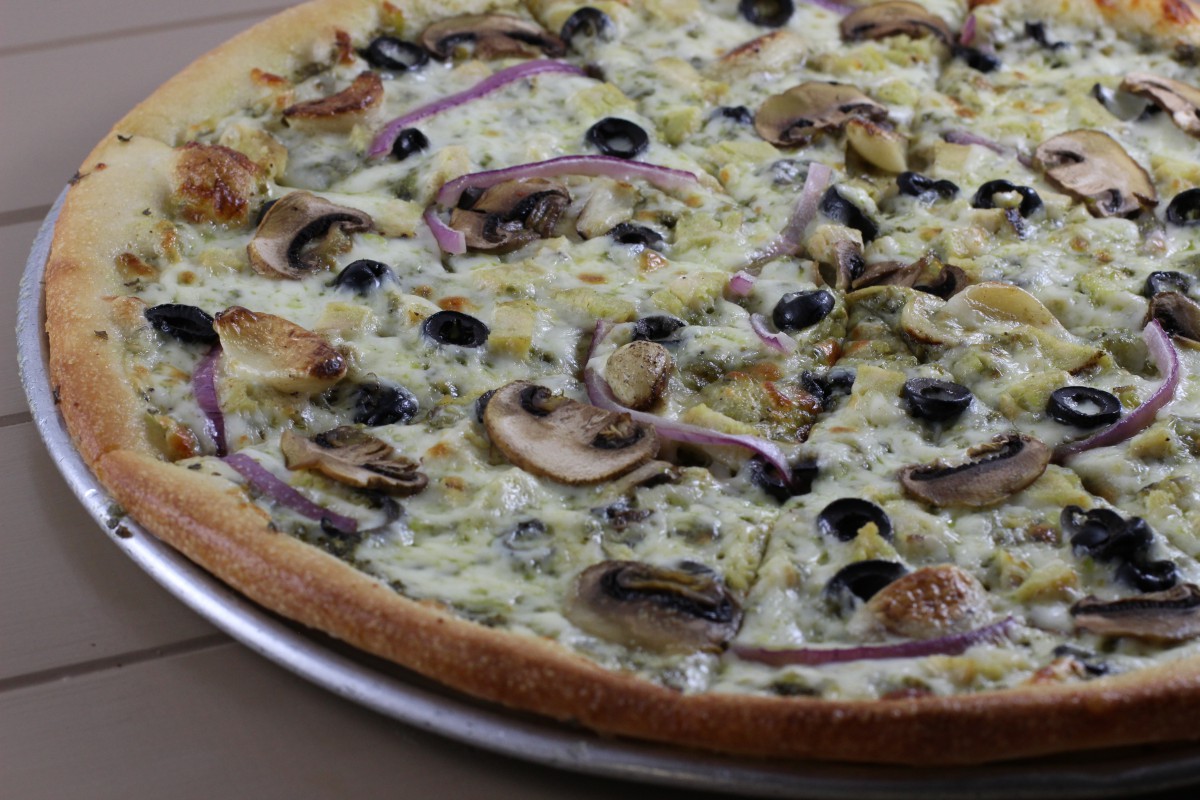 Pesto Chicken
Chicken, Onions, Mushrooms, Kalamata Olives, Garlic, Basil Pesto Sauce
Ja'Marr Chase
Tangy Garlic Butter Base, Mozz, Pepperoni, Ham, Chicken, Crushed Red Pepper & Parmesan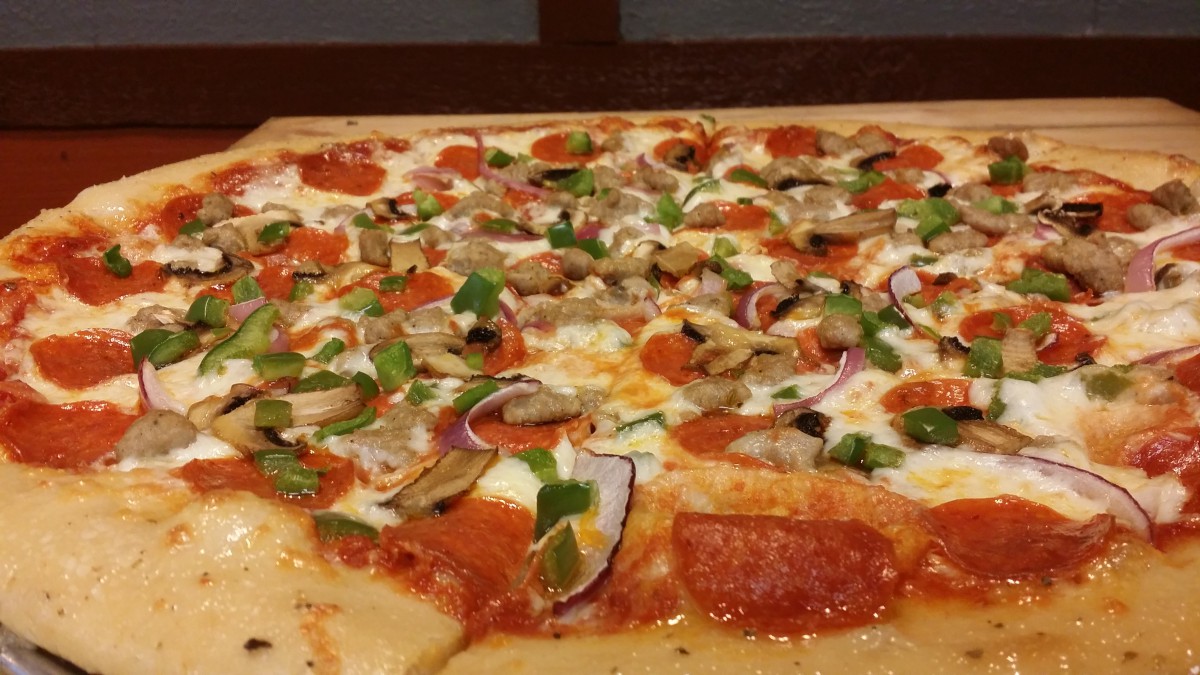 Supreme
Pepperoni, Sausage, Onions, Green Peppers & Mushrooms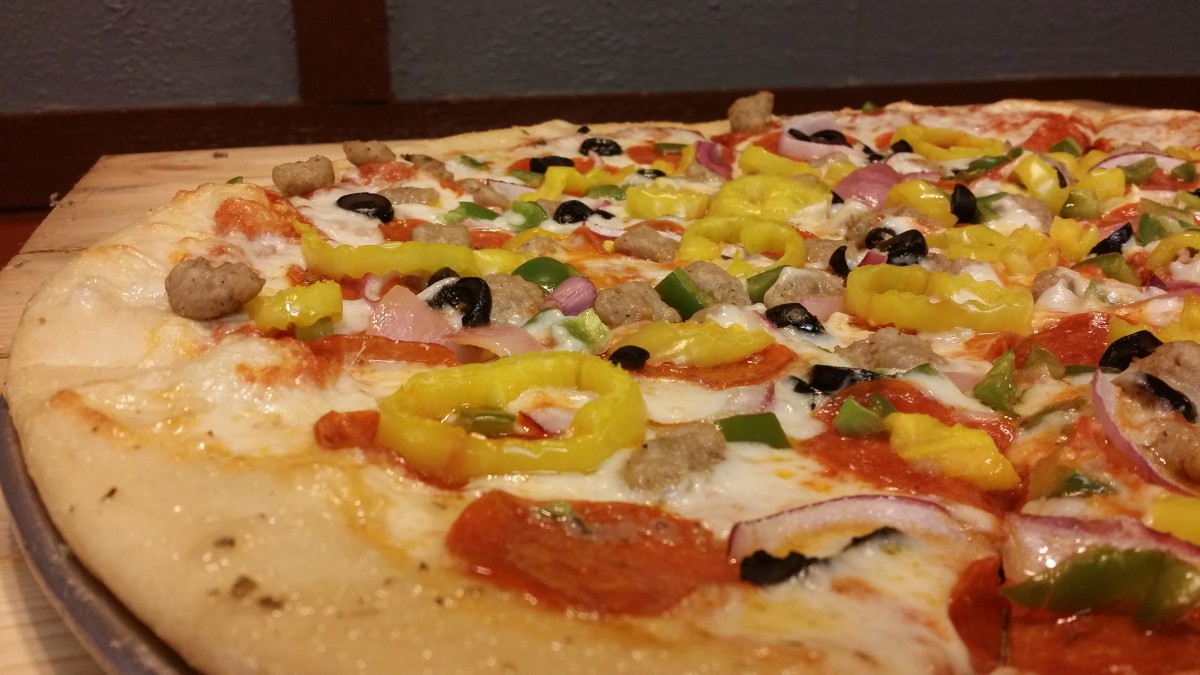 Deluxe
Pepperoni, Sausage, Bacon, Green & Banana Peppers, Onions, Black Olives
BBQ Chicken
Chicken, Bacon, Onions, Cheddar & BBQ Sauce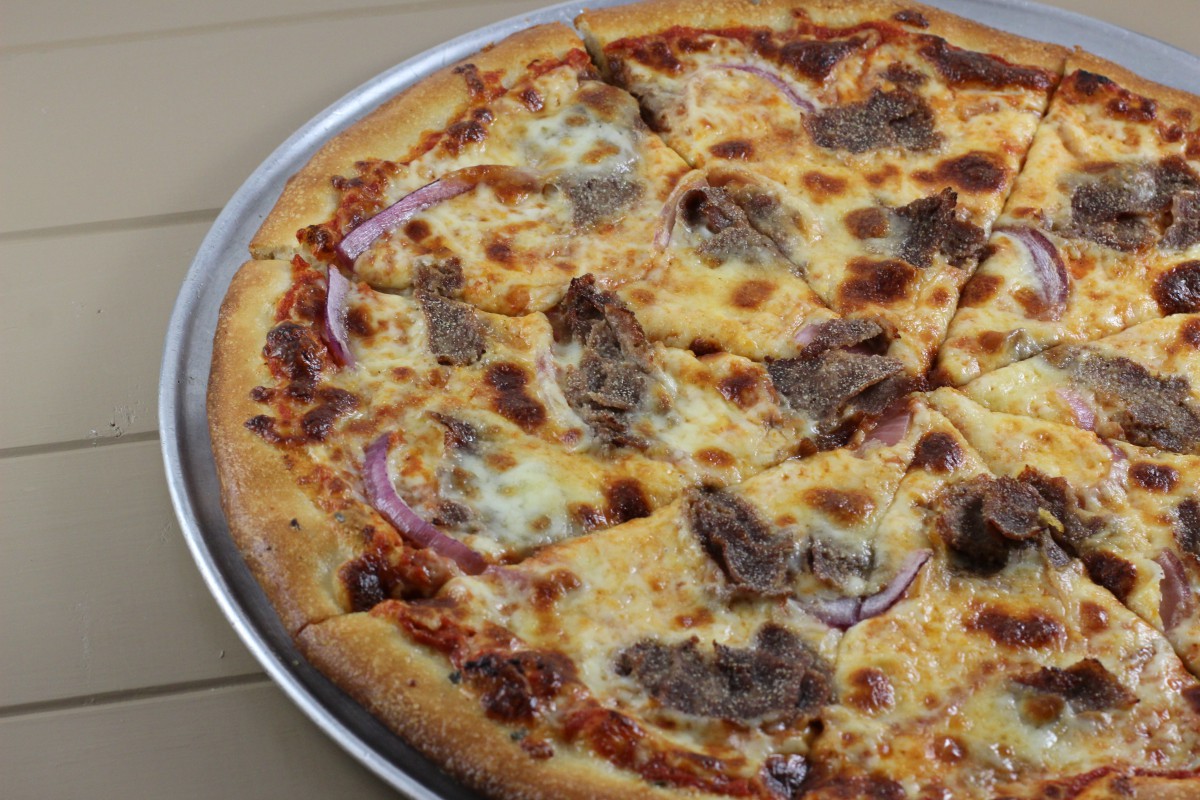 Philly Cheese Steak
Philly Meat, Onions, Minced Garlic , Green Peppers & Provolone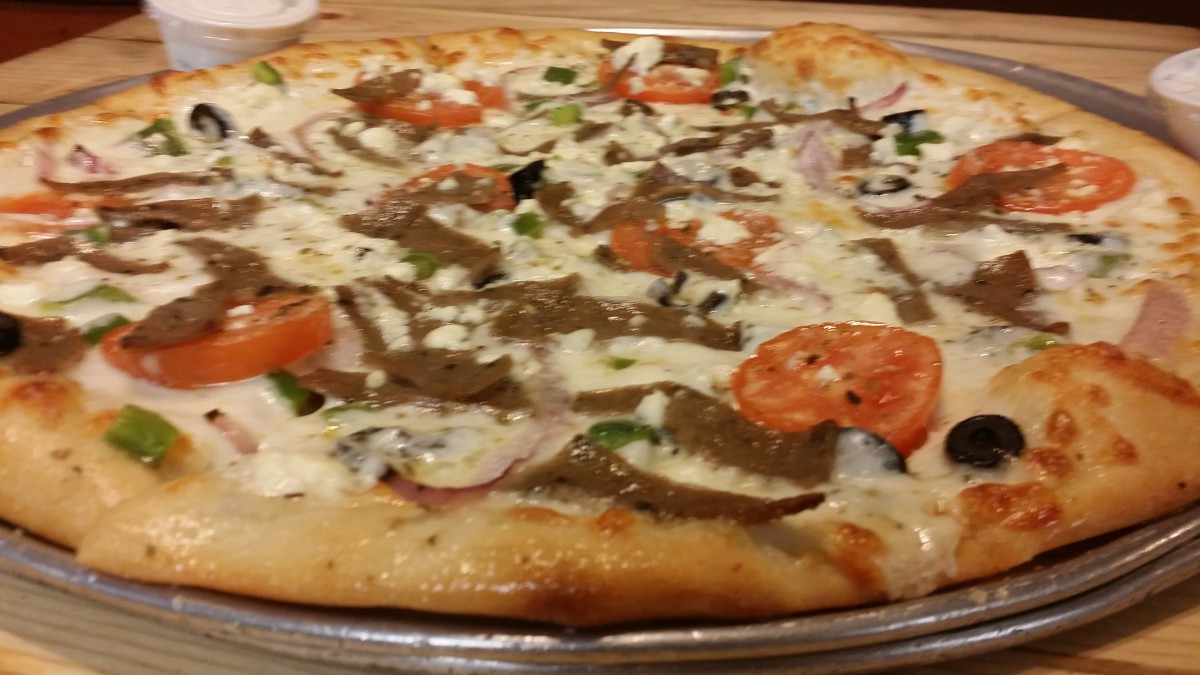 Greek
Olive Oil Base, Onions, Green Peppers, Tomatoes, Gyro Meat, Oregano, Black Olives & Feta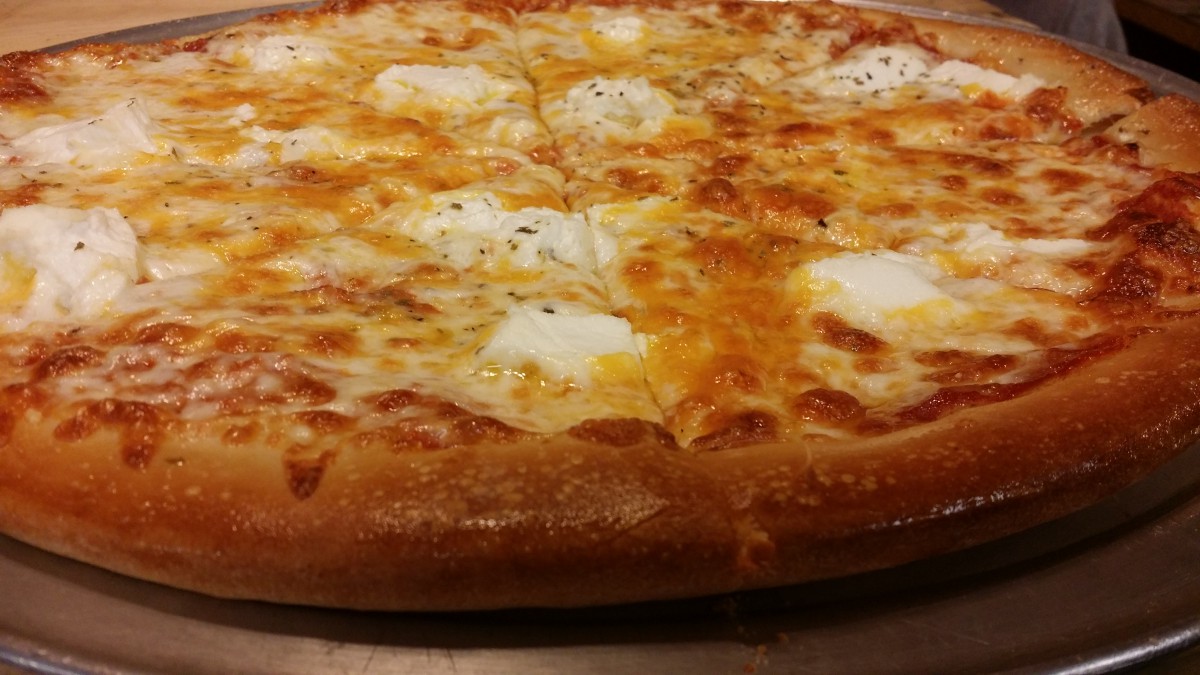 Five Cheese
Mozzarella, Cheddar, Parmesan, Ricotta & Romano Cheeses
Bacon Cheeseburger
Beef, Onions, Bacon, Mozzarella, Cheddar Cheese & Pickles
Smokin' Joe Burrow
Tangy Garlic Butter Base, Mozz, Parmesan, Cheddar & Bacon